Private Yacht Event Dubai
Is there any corporate event or anything else, you want to organize in a better manner? Surely, there are lots of hottest destination in Dubai will help you to do any possible thing. Furthermore but it is a high time to move on to something the best Events Yacht Dubai. Thinking about unique, impressive and ultimate destination for your event or any kind of casual to formal party? We here to help you, but more than that our exclusive and spacious yachts are here to give you a better solution to make all your events successful.
Our corporate boat charters or events yacht dubai are the best to help. You in any manner and with any kind of your requirements. Our charters are the best to suit all event types Furthermore. Whether it is all about a private party, staff parties, corporate meetings and conferences. The events or any kind of small to big functions. Even, the events on our boat tailored by our professionals to suit. The most specific requirements of yours, hence share your action plan and we will make it possible in the reality.
We have well-designed cruises, yachts, boats and other sorts of vessels have Furthermore . A great charm to inject excitement and fun to your life. Our boats give ultimate advantages to the people, including- it is well versed with all. The facilities you are looking for the success of your events and you can't miss out our tasty and fresh buffet along with lots of entertainment facilities.
Private Charter Yacht Dubai
We are confident enough to deliver you bespoke event. On our yachts with flair and originality and ensure to give you the best time of your life. With us you won't get disappointed at all Furthermore. And we ensure to give you. The best suggestions on various types of vessels, how we can make your event successful and guide you on other things.
Our prices are the best to go with and we offer great duration to. The people to enjoy to the fullest without worrying about anything. So, are you making the most of the city you work in or looking to organize. Great event for your staff members, family or anybody else? When you are with us, you can expect everything you dream of! Come to us and expect to get the best ideas to have a great fun and for more information don't forget to call for a friendly consultation.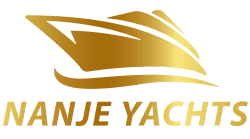 PRIVATE YACHT RENTAL LLC..
⛺ : #701A , 7th Floor
Ibn Battutha Business Gate
Dubai , United Arab Emirates
YACHT LOCATION: 
Dubai Marina, Business Bay
Copyright 2022 © Private Yachts Dubai