Private Boat Dubai
In the corporate world, people do a lot of events and for that, they always look for better options Corporate Charter Yacht Dubai. There are many things that corporate people like to do like adventurous trips, enjoying the natural beauty, charting yacht, party on yacht and more. There are many things that can be organized for the corporate people. So if you are looking to organzine some corporate event. That will give a different and unforgettable experience to all your employees or clients. Then you can throw a party on a yacht. These days. The corporate charter yacht is highly in demand and people are looking for it because they know it is a unique experience and every person will have a nice time with colleagues, friends, or clients.
When it is about looking something new, then people are worried that how will be the arrangements, what kind of food and beverages can be arranged, who will host the party in an effective way, who will take care of other things and more. There are many things considered when one plans a party on yacht because it is obvious that yacht on the water. So everywhere there is only water. Hence, no need to worry about all these things, you can contact us, we are the leading company in corporate charter yacht Dubai.
Private Boat Rental Dubai
Whether you want to organize some corporate event or just want to go with the team building activities. We are here to help you. You can contact us over the phone and share your requirement details. We can provide you the best solution that will cater all your need. In the yacht, you the trained and experienced crew members who there to assist. Every person and try to satisfy all the requirements of the guest.
Our team are very professionals and polite in nature. They knew very well that people are here to enjoy the time and make the moments memorable. So they try to serve the best service which will help every guest at the yacht to enjoy all. The moments flawlessly without worried of anything. Still, if you have any question then you can directly contact us. We will provide you every detail which will be based upon your requirements. Our prices are very reasonable, but we will never compromise with the quality of our service.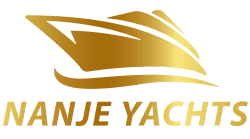 PRIVATE YACHT RENTAL LLC..
⛺ : #701A , 7th Floor
Ibn Battutha Business Gate
Dubai , United Arab Emirates
YACHT LOCATION: 
Dubai Marina, Business Bay
Copyright 2022 © Private Yachts Dubai