Private Luxury Yacht Dubai
If you never ride on the boat or experienced the best yacht services in Dubai. Then you have missed out a lot of things Boat For Rent Dubai. Yes, boat rental service is something you must go with. As it is very inexpensive and has a lot to offer to give you unlimited and amazing memories.
What's more you need if you explore Dubai in the well-maintained and beautifully crafted boats with. So perfect surroundings and with tasty feasts? Well, this will surely give you so amazing time you ever had in the city and you will blast with lots of fun, entertainment and will fall in love with. The beauty of Dubai to see from an another angle. We are here to help you to make your event memorable. Give you the best time for a perfect chill-out session and ensure to fulfil all your wishes. Try our beautifully appointed boats and instantly discover. The beauty of the Dubai, which is completely away from the hustle and bustle of city life.
To Charter A Boat Dubai
You won't only enjoy the natural beauty of Dubai with our boat for rent dubai. Even enjoy a blend of delicate flavours presented by our experts. With carefully matched fine wines will surely give you the best sail ever you had. No matter what the event is- whether it is all about the corporate events, the weddings, celebrations, birthday party, or you simply want to enjoy the destinations away from the city life. We have the best solutions will help you to admire you the Dubai's breathtaking skyline and the famous landmarks. Also, we offer great water activities to the people ride with us, including- fishing, swimming, playing water games, check out the amazing Dolphins, basking the sun or you are a free bird to do anything you want to enjoy on the boat.
Do you have any specific requirements or you are looking for something different from the regular one? No worries and just share your requirements with us and we will be there to make all your wishes come true. There is nothing better than relaxing on the boards and admire the beauty of the Dubai. This won't give you a peaceful mind, but you will find a great feast for your eyes will give you a great vibrancy, energy and all happiness. So, in your next tour in Dubai, you must not forget hiring our boats or yacht to gain ultimate fun and experiences.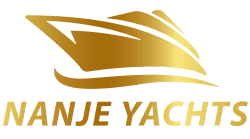 PRIVATE YACHT RENTAL LLC..
⛺ : #701A , 7th Floor
Ibn Battutha Business Gate
Dubai , United Arab Emirates
YACHT LOCATION: 
Dubai Marina, Business Bay
Copyright 2022 © Private Yachts Dubai